Active Connections
What: Our Ambassadors connect with every new member, creating and developing a community working together. These active connections provide resources, support, and referrals to potential customers to help everyone grow together.
Why: Your Chamber should work for you all the time. The North Charleston Chamber focuses on putting you in contact with people who can help your business with support either from their services/products or by utilizing yours.
Director: Erica Baltazar-Diaz, TD Bank
What: Successful growth is based on personal connections. That's why our member mixers are designed to help business professionals build connections with each other. By creating a fun and engaging environment conducive to creating connections, we find a way to grow as people and professionals.
Why: Connection is the key to growth, happiness, and the world. Connecting with other professionals is how we function and succeed. Our mixers give you the ability to meet decision-makers and get potential referrals, which both directly impact your bottom line.
Director: Stingray Branding
What: Our monthly Lunch & Learn gatherings bring local professionals together to develop and grow in a fun and active environment. Members will hear updates about the Chamber and receive top-notch educational or insightful information from 1-2 speakers for up to 60 minutes.
Why: If you're not learning, you're dying. It doesn't matter how successful you are, there's always something you can learn or improve. Active education and development keep us sharp, focused, and prepared for success.
Director: Glenna Richards, G-Local Media
What: North Charleston Chamber members are our community, so we support them with a FREE Ribbon Cutting to help promote their business. We hold 1-3 Ribbon Cuttings every month and we encourage you to celebrate a local business by joining us for one.
Why: We're a community, and we celebrate our members. These Ribbon Cuttings give you a chance to draw new customers with a unique marketing approach, and let us share the joy of your success with you.
Director: Jenna Philipp, Palmetto Commercial Properties
What: Our members are able to offer and receive discounts from other Chamber members to help facilitate business and build the strength of our community.
Why: We all want to save and make money. The North Charleston Chamber is here to help you save money on advertising, entertainment, and operational expenses.
Program Director: Frank Wells, Holy City Med
What: Jumpstart your morning and make connections with Chamber business professionals at our Coffee with the Chamber Networking events held once per quarter at various locations throughout the city of North Charleston.
Why: Enjoy light breakfast, coffee/juice, and door prizes in a laid-back atmosphere perfect for meeting your next customer or client, or business friend.
Program Director: Tea Hines, Elite Tax Group
Annual Events
Come together to support charities and fellow business owners, make new connections, and create unforgettable memories
Annual Networking Retreat
There comes a time when networking events start to blur together. That's why every year we host a networking retreat annually for professionals to connect and unwind at an authentic level. Amazing educational programs, genuine connections with each other, and a heavy dose of much-needed relaxation.

Why:

Why not? It's a vacation, education, connecting with friends, drinks, and great times all in one.

Travel Agent: MES Junkets
North Charleston Business Expo
The North Charleston Business Expo is the premier, all-day business event that brings together local business owners, professionals, and entrepreneurs. Featuring a ticketed kick-off luncheon

, open Contacts to Contracts networking session, a networking event, and so much more, this is an event to be at.

Why:

This is an amazing opportunity to connect with over 2,500 business professionals, from small business entrepreneurs to senior executives, plus over 200 regional vendors.

When:

May 23, 2023
Pack the Back, Back to School Event
Pack the Back, a Back to School Event is a charity project aimed at providing free back-to-school materials for underprivileged children in our community.

Why: Sponsorship of this event is a great chance to make a positive impact on a child's life by helping to build their confidence and show them that there are people in the community who want to see them succeed. This is also an opportunity to gain positive recognition for your business supporting a charitable community event.
When:

2023 date TBD
Contact Us
If you'd like to learn more about our events or membership details, we'd love to hear from you!
Contact us
About The North Charleston Chamber of Commerce
Since 2016 the North Charleston Chamber of Commerce has embodied its vision; we aren't in this for ourselves, we are in this for our members and the local community.We believe the bottom line is simple; a Chamber should work for its members. We focus on connecting the amazing business owners and professionals of North Charleston with the resources and people they need to grow, personally and professionally.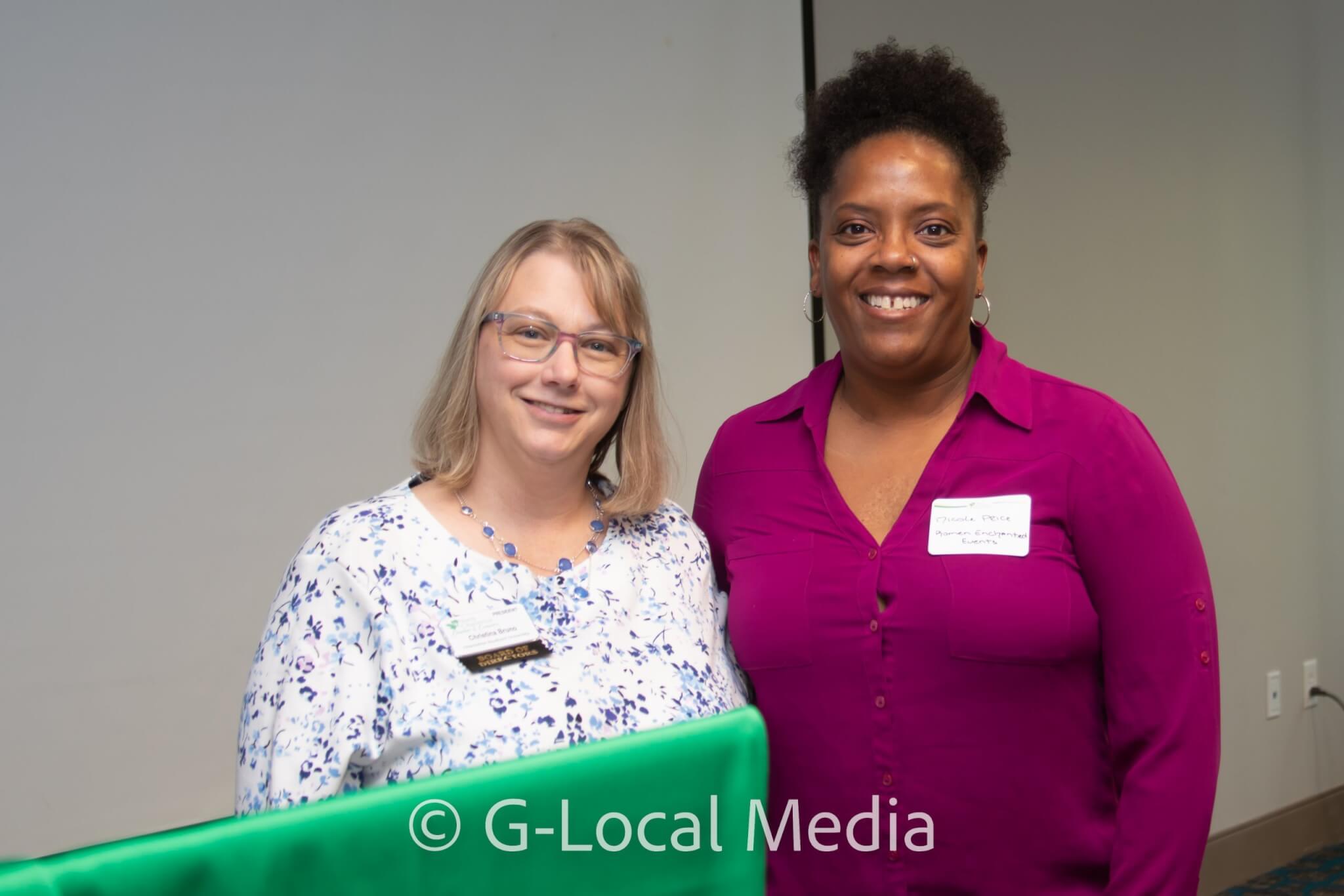 Get in Touch with the Chamber
Interested in becoming a North Charleston Chamber of Commerce Member? Curious about how to become a sponsor? Just interested in learning more? We look forward to hearing from you!