Ribbon Cutting Grand Opening
The North Charleston Chamber of Commerce will have their grand opening and ribbon cutting ceremony at 1:30 pm at the North Charleston Business Expo on March 23, 2017 at its Expo Booth 414. The Expo is being held at the North Charleston Area Convention Center, 5000 Coliseum Drive, North Charleston, SC.
About the Chamber
In August 2016, the Chamber was organized by Steve Nettles, Chairman and Alan Thompson, Director to serve the needs of businesses in the North Charleston area with an emphasis on providing assistance and education to micro businesses. Chairman Nettles stated, "North Charleston is the third largest city in the State of South Carolina and deserved to have its own Chamber."  In developing this chamber, we wanted to be sure to include the needs of micro businesses that are often not serviced by traditional chambers of commerce.  Micro businesses employ 10 or less employees and make up the largest number of employers in our community, but unfortunately, also represent the highest number of failures.  We want to fix that by promoting an environment where the big guys help mentor and inspire the little guys."   Director Thompson said, "By bringing all sizes of businesses together, we can stimulate the economic growth and success of our community through education; exchanging ideas and information; sharing experiences and solutions; networking and recognition.  We all gain when we work together."
Some of the programs and benefits to help members succeed are;  monthly lunch and learn sessions, quarterly member mixers, member to member perks, and the Active Connections program. The Active Connections program ensures that new members are swiftly connected to three existing members to help them take advantage of all the Chamber has to offer.
# # #
ADDITIONAL INFORMATION
About the Founders:
Steven Nettles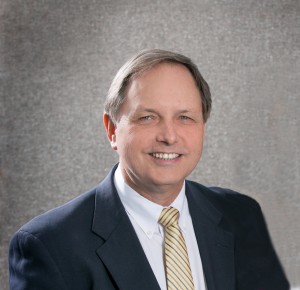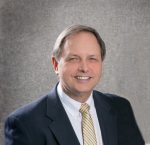 Steven Nettles is a tax expert who operates the local business, Tax Pros Plus. He is both an IRS licensed Enrolled Agent and an approved Tax Instructor.  Before starting his tax firm nine years ago, Steve spent twenty years as a Director of Management for a Regional quasi-governmental agency as well as five years in the banking industry. He is a board member for Great Business Networking, serves on the board of directors for SC Enrolled Agents, and is the past president of the Charleston Area Referral Team. Steve has also served his country and is an Army veteran.
Alan Thompson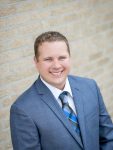 Alan Thompson is the Co-Owner of Stingray Branding and the Founder of Great Business Networking. He has a passion for helping others, so he has focused his life on serving his country and community. When he isn't busy with his business ventures, he can be found helping other local entrepreneurs. Alan has a personal background in marketing, law enforcement, the military, and hospitality. Alan has been a proud member of the US Military for over 9 years.
###
FOR IMMEDIATE RELEASE
Subject: The North Charleston Chamber of Commerce is Open for Business
DATE: March 21, 2017
Contact Alan Thompson or Steve Nettles at info@northcharlestonchamber.og, www.northcharlestonchamber.org, or 843-410-0321 for more information.