Mark your calendars for March 23, 2017! The North Charleston Chamber of Commerce and several member businesses including Stingray Branding, Tax Pros Plus, the Charles Foster Company, and Trident Communications Inc. will be taking part in the North Charleston Business Expo. The Expo is North Charleston's premier business event showcasing regional companies.  If you do business in the North Charleston area, you shouldn't miss this event!  No matter what size your business is, the Expo offers members of the business community, from small business entrepreneurs to executives, an opportunity to network with local professionals, engage with exhibitors, and discover resources for business growth.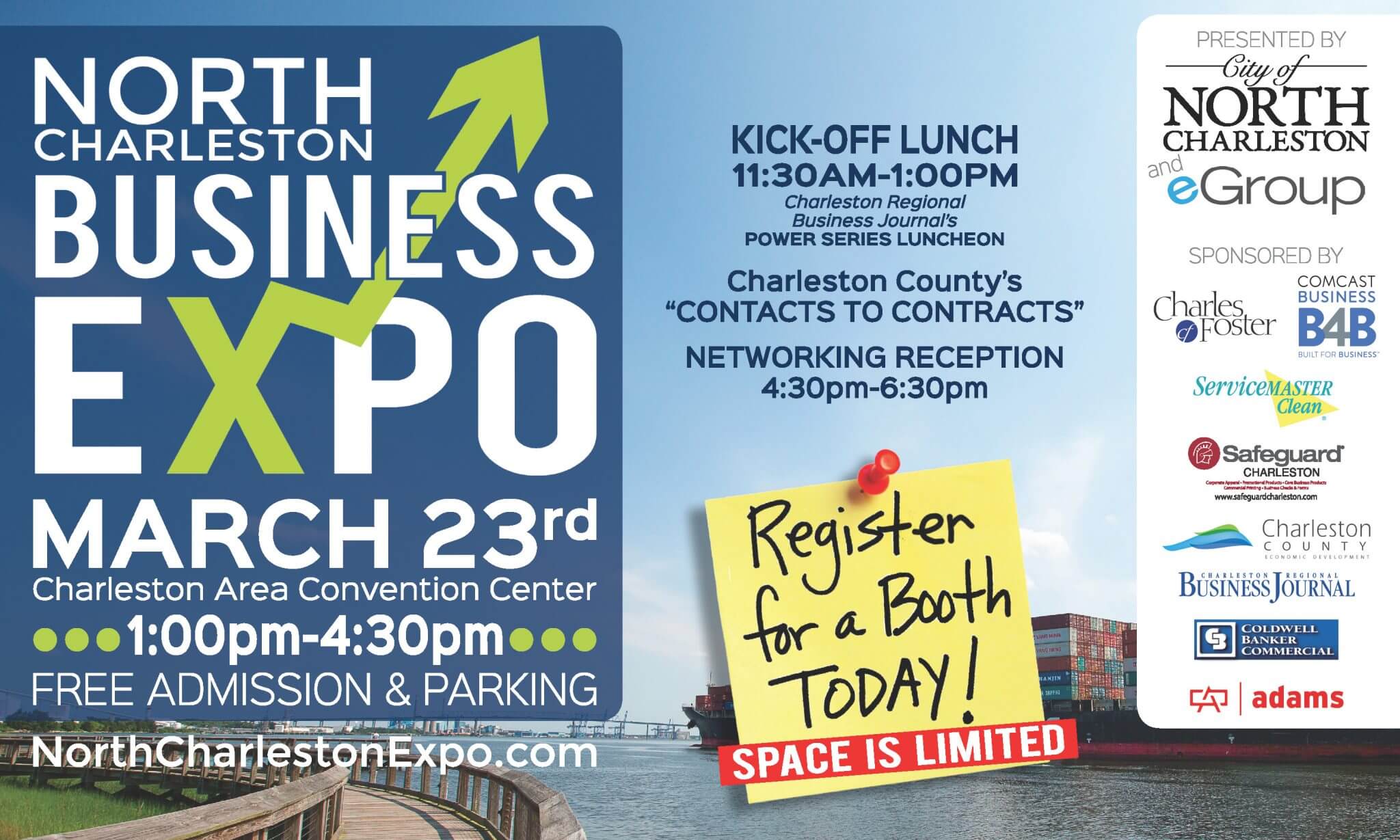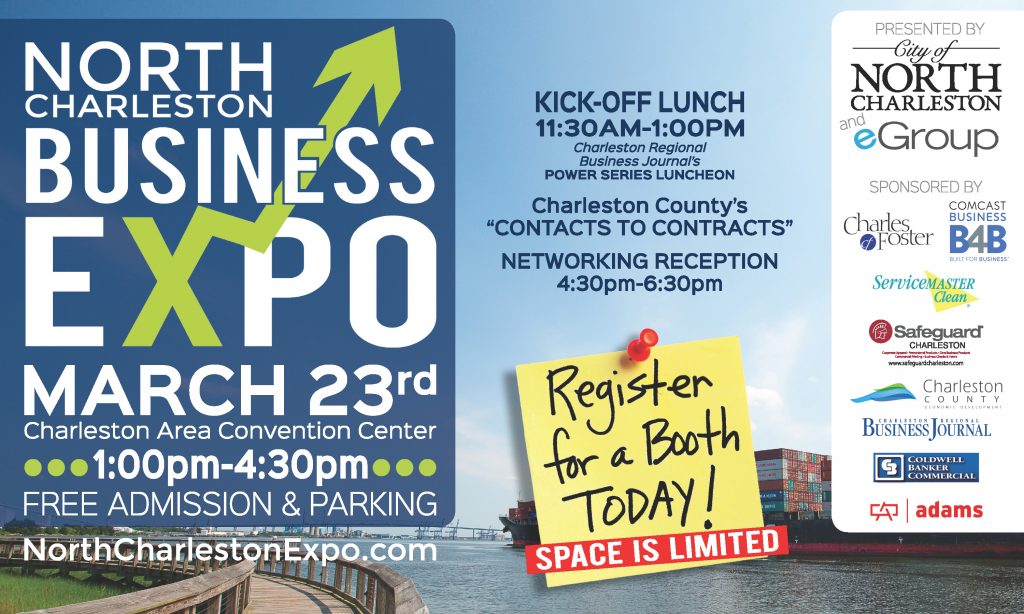 The Expo also allows access for the public to local businesses. Worried about your business getting exposure? The Expo offers free admission and parking and allows the unfettered public access to over 160 diverse businesses. Want even more exposure? Sponsorship opportunities are available for businesses looking for high visibility during the expo on all multi-platform marketing materials.
To remain inclusive to all businesses, the North Charleston Business Expo entry level exhibition prices are kept to a minimum, starting at only $270, less than half of most major expos! The North Charleston Business Expo will take place from 1:00 pm to 4:30 pm. Following the Expo, there will be a networking reception from 4:30 pm to 6:00 pm. The Expo will be held at the Charleston Area Convention Center, 5000 Coliseum Drive, North Charleston, SC 29418.
There are several exciting events throughout the day of the Expo. The first is the pre-Expo lunch entitled Charleston Power LUNCH: The Next Big Thing? The meal's keynote speaker, Anita Zucker, will give participants an update on the latest results from the Tri-County Cradle to Career Collaborative. Then, those at lunch will get their questions ready as mayors from the region's largest municipalities take their seats for a Q&A panel discussion covering the big decisions, opportunities, and challenges facing the region in 2017. The Lunch will be held from 11:30 am to 1 pm also at the Charleston Area Convention Center at 5000 Coliseum Drive.
After lunch, you shouldn't miss our official ribbon cutting and grand opening for the North Charleston Chamber of Commerce. We will be taking photos and announcing our opening to the world. This event will take place in front of our booth at 1:30 pm at the Expo.
Also, consider participating in the "Contacts to Contracts" event. This event goes from 1:00 pm to 4:30 pm during the Expo and is Charleston County's annual matchmaker event for small business owners to showcase their goods and services to many local, state, and federal government contracting agencies, as well as seek advice from several specialized small business resource agencies.
The day will be capped off by a networking reception from 4:30 pm to 6:00 pm. This happy hour offers vendors and attendees a chance to mingle and network after a long day at the Expo.
Many businesses participating in the Expo will also be doing splendid giveaways! The Chamber of Commerce will be giving away a 24" Vizio TV, Stingray Branding is giving away two $50 restaurant gift cards, and Tax Pros Plus will be giving away a cooler. These are just a few of the many giveaways that will be happening during the expo!
No matter if your business is big or small take the time and invest the money to take part in the North Charleston Business Expo, think of how many contacts you could make and where those connections could take your business. But space is filling up fast so sign up today if you want a spot!