There's no secret that work-life has been severely altered over the past couple of years. Working from home and virtual meetings have their perks, but some things just can't be done on your computer screen as well as they can in person. Networking is something that is significantly more effective when done in person. 
While we can all appreciate the convenience of being remote in the working world, there is also a time when in-person activity is a necessity. Here's why:
Face-to-Face Networking Allows You To Build Relationships
While online communication is a common practice in most of our everyday lives, it is not sustainable for established relationships. The best way to build a good rapport and strengthen your professional relationships is through in-person communication and networking. Speaking to someone in person and reading their body language is a huge advantage of face-to-face communication because it makes your exchange more meaningful.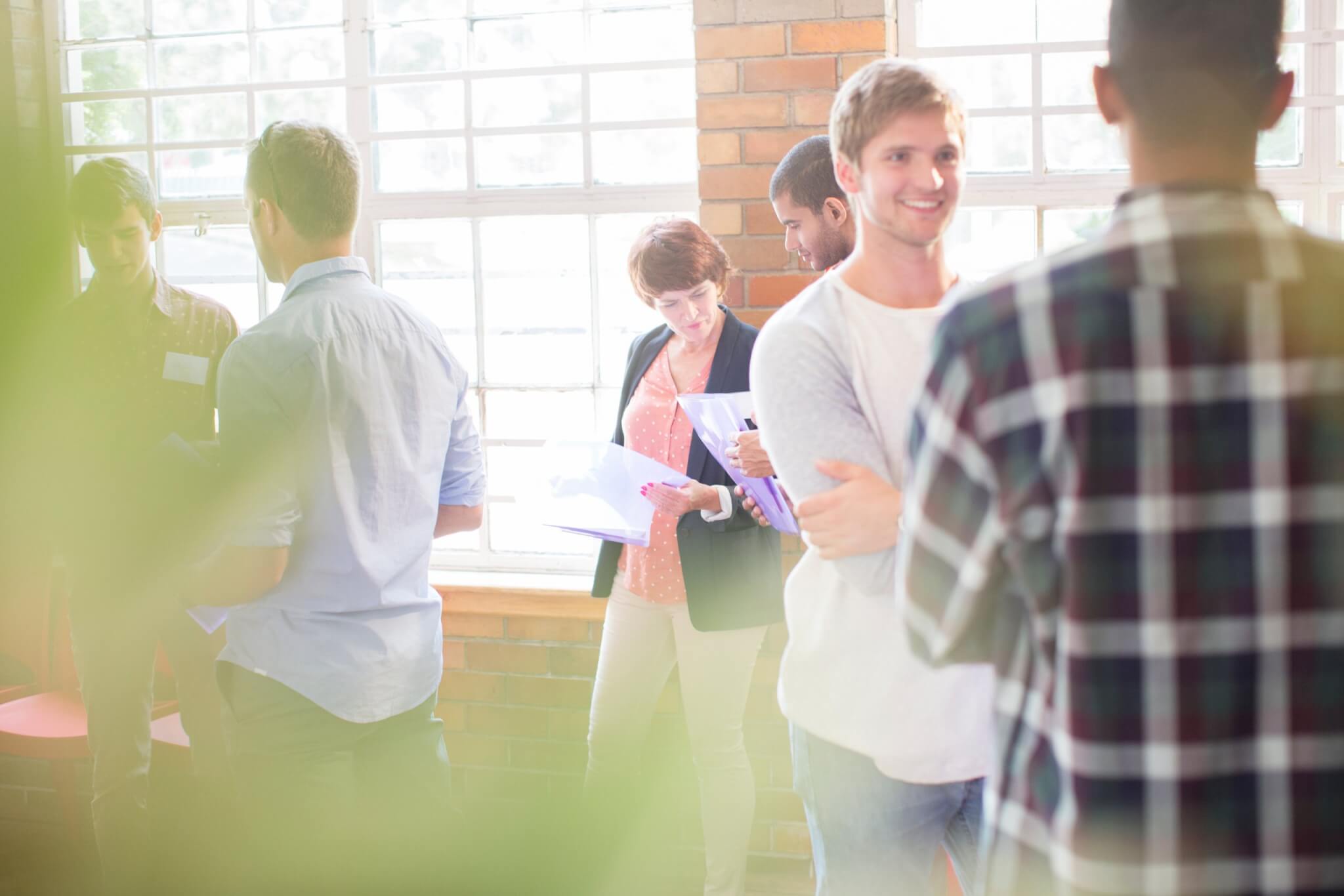 You'll Avoid Misunderstandings
Have you ever read a text or an email and thought it sounded rude or off putting? There's a high likelihood that whoever sent it did not intend it to be received that way. This happens all the time, not only in the business world but in all other aspects of life as well. Face-to-face communication eliminates this possibility. People are much better at articulating their thoughts and understanding one another when they are face-to-face.
Face-To-Face Networking Can Showcase Your Personality 
Your personality is one of the most important and greatest things about you! When you're communicating over the phone or online, this element is lost. In person, people can get a better feel for you and your awesome personality. 
Face-To-Face Networking Helps to Build Clients and Contacts
Not to say that you can't generate clientele and add contacts to your book of business online, but in-person events are an incredible opportunity to expand your network. Since people can see your personality, understand what you're saying, and develop a meaningful relationship with you, they are much more likely to do business with you. 
Interested in becoming a member of the North Charleston Chamber of Commerce? It's always a wonderful time to reach out and connect, and we want to help you do just that. 
Check out our Events Calendar and come join us! We can't wait to meet you!