If you feel a little intimidated about attending networking events, read our tips below to make yourself feel more comfortable. Networking is a crucial part of building a business or brand. It's important to get to know other business owners in your local area to see how you can benefit each other.
Check out our tips below and leave us a comment if you have other great networking tips for us to try out!
Business Cards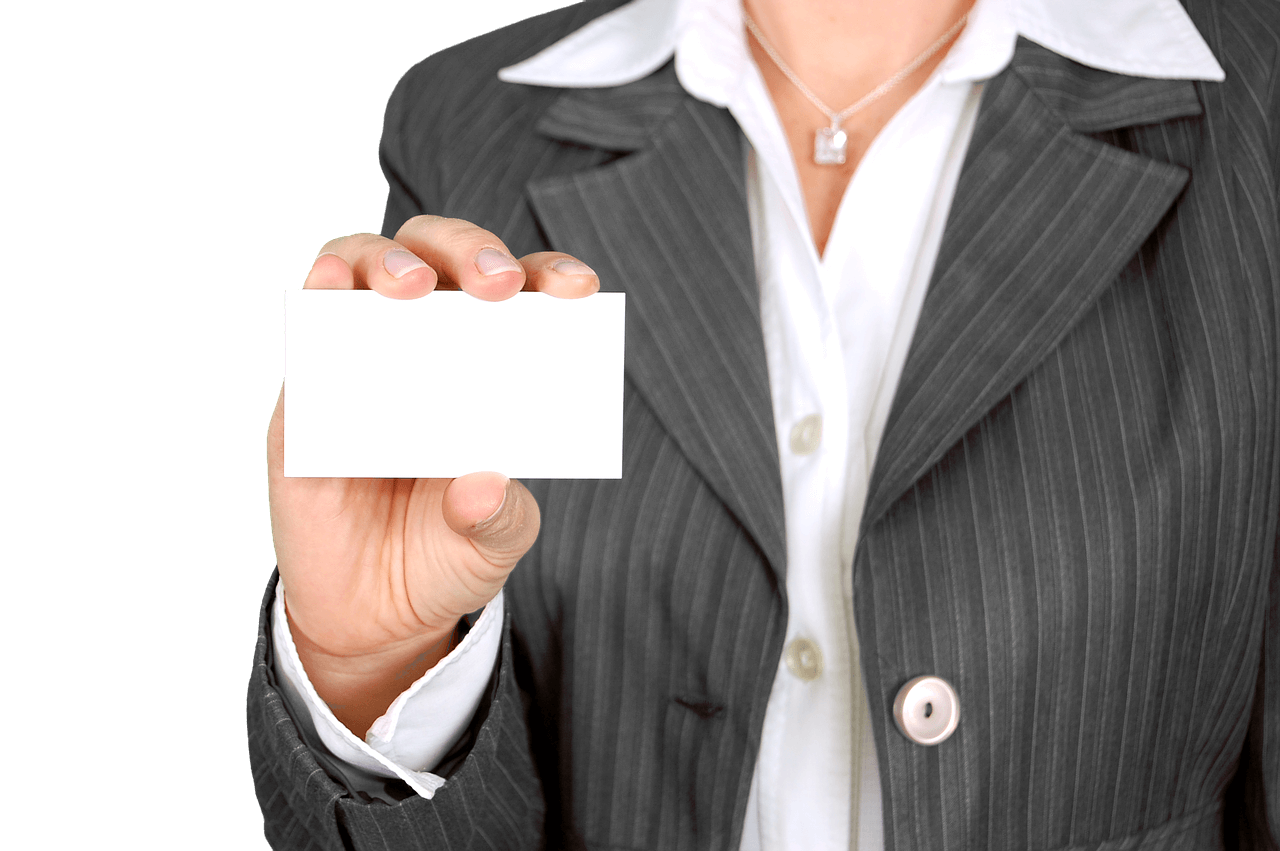 Our top tip for networking is to BRING BUSINESS CARDS. This tip might seem obvious but it is easy for people to forget. More is always better – you don't want to run out of business cards, then meet the perfect business owner for you to connect with but not have a business card to hand them. Sometimes a person might not have the "perfect" business card they are comfortable handing out yet. Does your business have any kind of print material that can be distributed? You can write your name and number on the printed flyer or handout before the networking event to hand out to entrepreneurs you meet.
Often networking events include a lot of standing and speaking to others. A tip for ladies is to carry a small bag or wallet so you do not have a heavy bag on your shoulder all night or have to sit your bag in an unsafe corner. Make sure to have plenty of business cards tucked away in your small purse or wallet to give to networkers you meet. You also do not want to sit your heavy bag down somewhere then not have business cards on hand to give out.
At a networking meeting, you should not only have business cards with you, but they should also be in reach and easily accessible throughout the entire event.
Volunteer or Sponsor an Event
When you have a sponsorship table at an event, people come to you and not the other way around. Often the sponsorship table is located right when people enter the location so they stop and speak with you first. You can typically have printed material about your business at the table to distribute as well as promotional products, like cups or bags, as free giveaways at the event. These promotional products with your business name and logo will then be in the hands of local business owners and entrepreneurs who can carry your business name to a far greater reach than one networking event.
Volunteering at the registration table near the entrance of a networking event gives you access to many people with minimal effort. You will speak with every networker as they enter the event to make sure they have a name tag, are entered for a drawing and ensure all their questions are answered about the event. You can also jot down the names of those you would like to have longer conversations with due to their business or industry.
The North Charleston Chamber of Commerce is currently looking for Ambassadors to assist with building the Chamber's membership. As well as playing a major role in the success of local businesses, becoming a Chamber ambassador offers many benefits including:
Commission on new memberships
FREE entry into North Charleston Chamber of Commerce events
FREE membership to the Chamber of Commerce
A flexible schedule
Professional development and training from our business owners
MemberPerks program
Leads and networking opportunities
If you are interested in applying for an ambassador position learn more here.
Through volunteering or sponsoring an event, opportunities to network come more organically.
Arrive Early
If you are new to networking, you might want to arrive later during an event so you do not have to spend quite as long engaging in conversations with strangers. However, it might actually be more beneficial for you to arrive at the event early.
You can meet and chat with people in a less competitive environment. People will not have settled into groups yet, making it easier for you to engage in a conversation one-on-one versus having to enter into an already established group.
The earlier you arrive the easier it can be to find other professionals to begin conversations with.
Focus on the Relationship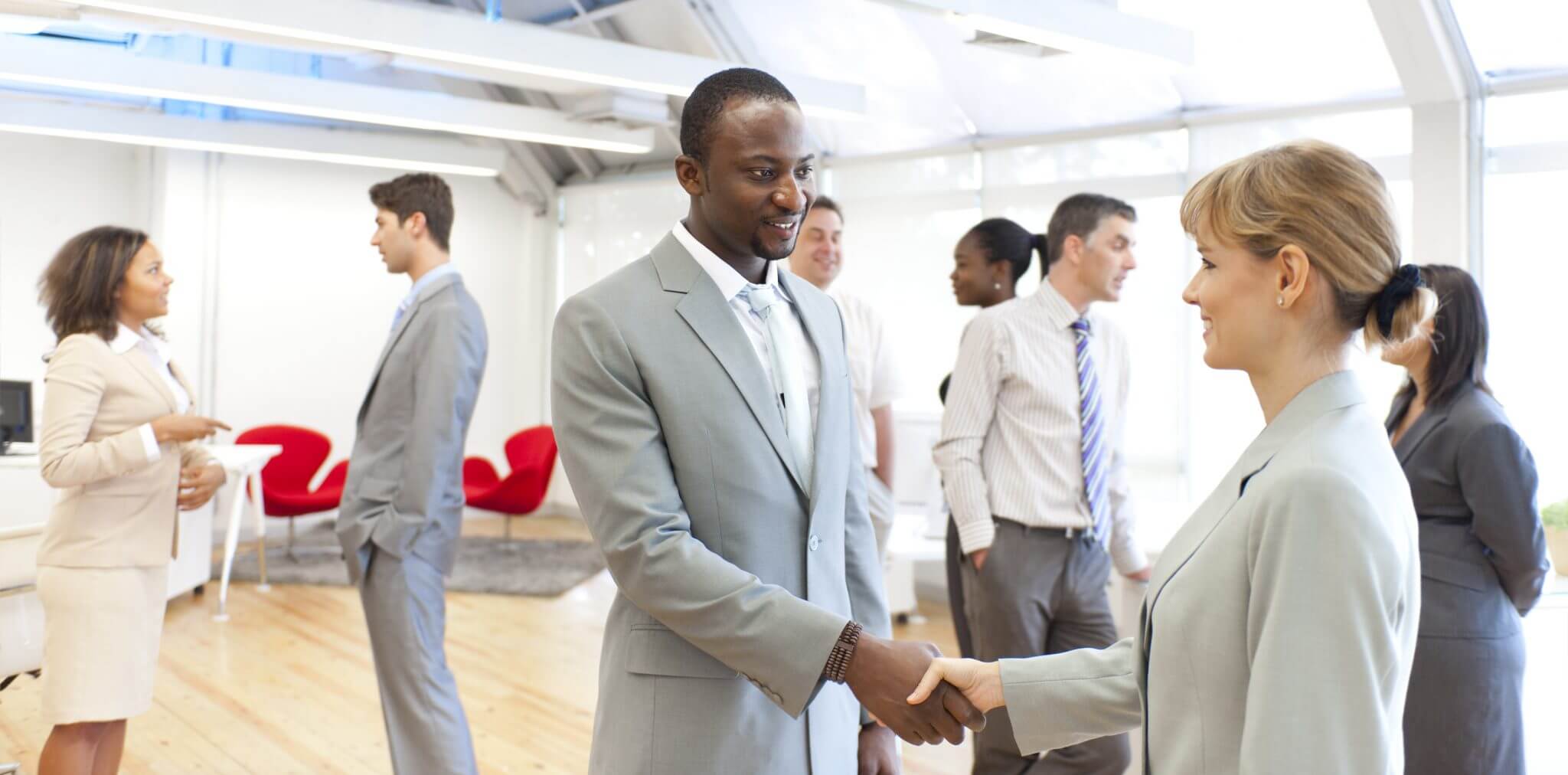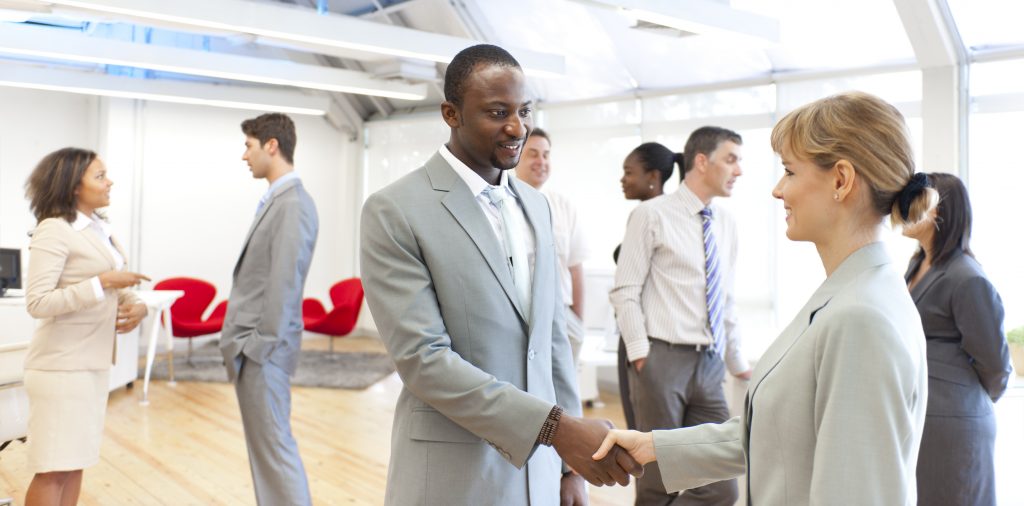 Too often at networking events people want to create sales for themselves without giving anything in return. Be prepared to talk about yourself and your business but try not to simply recite your sales pitch. Try to be more interested in what the person you are speaking with does and their business than you are in speaking about yourself.
Others are more likely to do business with you if they LIKE you! Get to know a person and make a connection before you try to sell your product or service.
Networking is about building relationships with others in your community.
We hope these tips help you feel prepared to attend networking events in your local community. Check back with our blog as we share more networking tips and tricks.
Attend our next Member Mixer on January 26th from 6 to 8 pm at Community Pizza House in North Charleston. The North Charleston Chamber of Commerce focuses on the micro businesses in the lowcountry. We treat every business that joins the same no matter the size of the company.
Chamber members can attend our Member Mixers FREE of charge and non-members can purchase a ticket for just $15. The first drink is always free and light appetizers will be served. Register for the event online here.
For information about joining the Chamber click here and to find out more about the programs the North Charleston Chamber of Commerce has to offer click here.