We appreciate every new business who decides to join the North Charleston Chamber of Commerce. We are here to help North Charleston businesses connect and help grow their businesses. Read about the new members who joined the Chamber in the month of July.
---
Wow Business
I provide personalized telecommunications solutions to small and medium sized businesses through out Charleston and Dorchester County. We offer High Speed Internet delivered through Coax or Fiber, Voice & Cable solutions. We offer the highest broadband speeds in the area ranging from 8/1 Mbps up to 600/40 Mbps at a better value than our competitors. Contact me to see what I can do for you. I love helping customers improve their business and increase their profits. If you haven't reviewed your services in a while you may be overpaying for outdated products. I will be happy to go over your current account with you and show you where you can increase your speeds and save money. I look forward to working with you!
Learn more about Wow Business online here.
---
Wise Staffing Group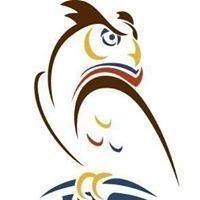 Wise Staffing Group has become one of the largest staffing services in the Southeast. With 25 offices, Wise Staffing Group consists of Wise Staffing Services, Inc., EPSCO Inc., Labor Source, One Source, Day-Help, LLC and Wise Medical Staffing Inc.
Since 1987, we have proven to be one of the most respected providers of innovative staffing solutions. Wise Staffing Group has developed and offers industry leading services that provide dependable, qualified workers. Each office sets and maintains the same high standards of operation and ongoing commitment to quality services. We consistently work toward superior performance in fulfilling our client's needs.
Learn more about Wise Staffing Group here.
---
Palmetto Commercial Properties, LLC
Palmetto Commercial Properties is a comprehensive commercial real estate firm serving Charleston, SC and the greater Tri-Country region. Our services cover the full spectrum of commercial real estate including: brokerage, leasing, sales, acquisition, tenant and landlord representation, property management, and development consulting. No client or project is too big or small for Palmetto Commercial Properties. We take a strategic and client-customized approach with a greater mission to provide the highest level of professional service in the field of commercial real estate.
Learn more about Palmetto Commercial Properties online here.
---
Dr. Robert Salamon
Chiropractic services, nutrition advice, massage therapy and exercise programs.