When:
October 11, 2019 @ 7:30 am – 3:00 pm
2019-10-11T07:30:00-04:00
2019-10-11T15:00:00-04:00
Where:
Charleston Marriott
170 Lockwood Boulevard Charleston
SC 29403

Live2Lead is a half-day, leader development experience designed to equip you with new perspectives, practical tools and key takeaways!
Breathe new life into your leadership challenges during this informative and inspirational Live Simulcast event!
Be inspired from these world-class leadership experts during this broadcast event, be prepared to implement a new action plan, and start leading when you get back to the office with renewed passion and commitment.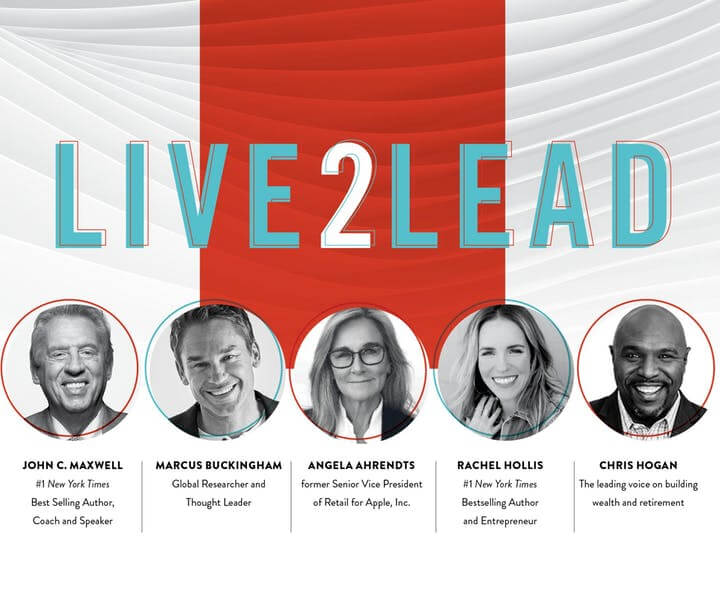 Learn More About Our Speakers
John C. Maxwell
John C. Maxwell, the #1 New York Times bestselling author, coach, and speaker who has sold more than 30 million books, has been identified as the #1 leader in business by the American Management Association® and the world's most influential leadership expert by Business Insider and Inc. magazine.
Marcus Buckingham
Marcus Buckingham is a global researcher and thought leader focused on unlocking strengths, increasing performance and pioneering the future of how people work. Building on nearly two decades of experience as a Senior Researcher at Gallup Organization, he currently guides the vision of ADP Research Institute as Head of People + Performance research.
Rachel Hollis
Rachel Hollis is a #1 New York Times & #1 USA Today Bestselling Author, a top business podcaster and one of the most sought-after motivational speakers in the world. As a bestselling author and wildly successful lifestyle influencer she has built a global social media fan base in the millions.
Angela Ahrendts
Angela Ahrendts was most recently Senior Vice President of Apple Retail based in Cupertino, CA. During her five years she integrated Apple's physical and digital businesses to create a seamless customer journey for over a billion visitors a year.
Chris Hogan
Chris Hogan is the #1 national best-selling author of Everyday Millionaire and Retire Inspired: It's Not an Age. It's a Financial Number. For over a decade, Hogan has served at Ramsey Solutions, spreading a message of hope and financial peace across the country as a financial coach and Ramsey Personality. Hogan helps people plan for their future and reach their retirement goals through his Retire Inspired Podcast and live speaking events.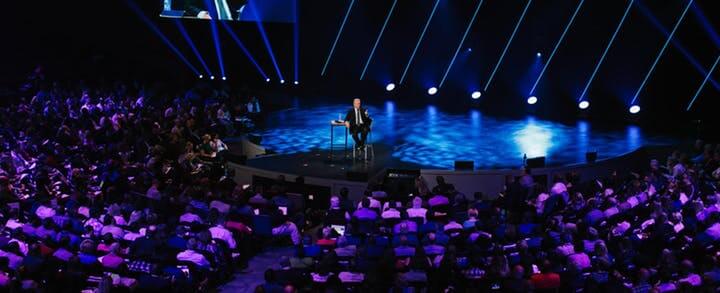 About Your Host
Walter James
Walter James is an Executive Director of the John Maxwell Team, a consultant, entrepreneur, business owner, and U.S. Air Force veteran in Charleston, SC. Mr. James has a diverse background of intensive experience in sales, recruiting, law enforcement, and leadership. He holds an MBA and a Masters in Finance from Webster University. Above all, he is passionate about helping others discover, develop, and maximize their leadership ability and their potential for excellence.