When:
February 23, 2017 @ 10:00 am – 11:00 am
2017-02-23T10:00:00-05:00
2017-02-23T11:00:00-05:00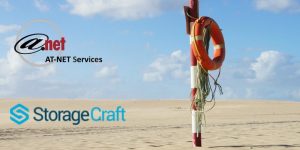 AT-NET Services has a webinar scheduled on Feb 23 for Backup and Disaster Recovery. They host a webinar the third Thursday of every month.
Topic Discussions include:
1. How increasing demands for data and access, along with complex modern technologies, are challenging businesses that take a traditional approach to backup and recovery
2. The pros and cons of cloud and on-premises backup and disaster recovery and how a hybrid approach can bring the best of both worlds
3. The strategies that leading organizations are leveraging to avoid downtime and recover from the issues that do occur before they impact users and the business
4. The steps businesses can take to become Best-in-Class when it comes to business continuity and disaster recovery
We hope you can join us!